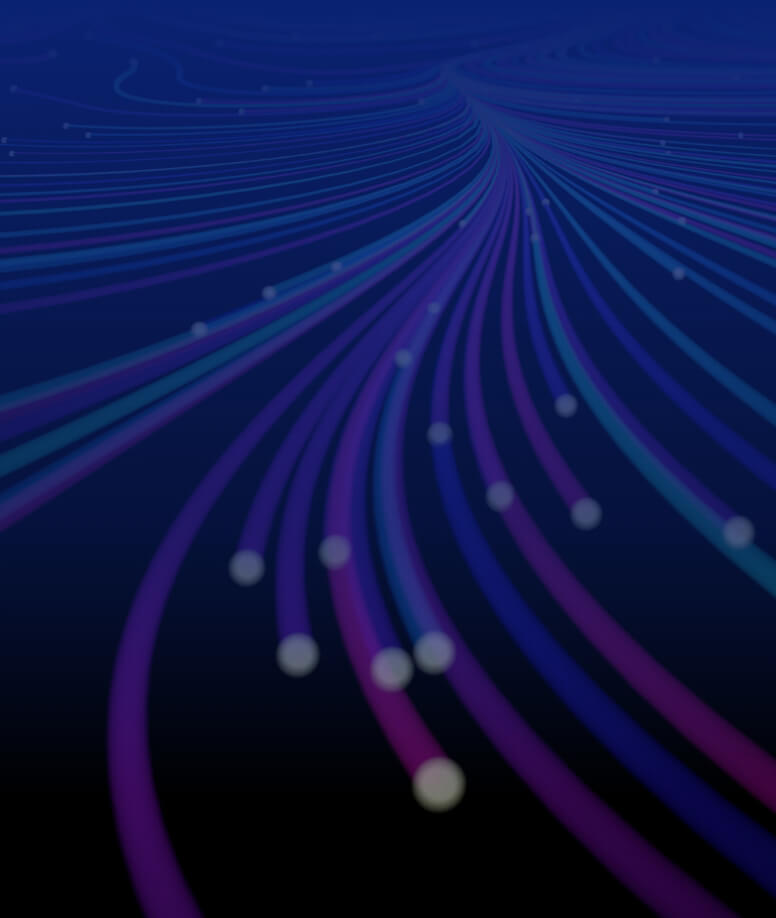 Programs
Innovative therapies
for more patients.
We are committed to developing first- and best-in-class therapies for patients with high unmet need across a wide range of diseases.
The biopharma industry has successfully drugged just a small fraction of the human proteome, leaving many diseases untreated. Jnana is leveraging its powerful
RAPID
platform to enable new possibilities for patients. We are advancing a pipeline of first- and best-in-class medicines focused on PKU, immune-mediated diseases and cancers. Collaborations with biopharma partners are extending our reach, providing additional opportunities to leverage our
RAPID
drug discovery platform to address patient needs, including in therapeutic areas and targets outside of our current internal focus.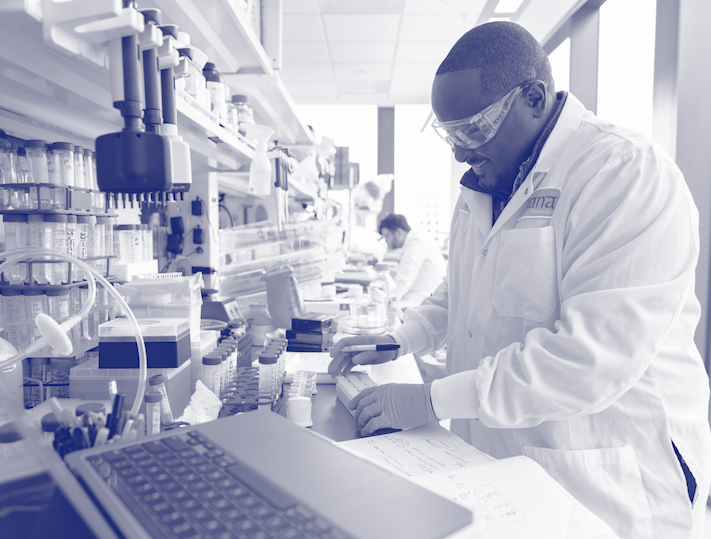 Therapeutic Areas of Focus
PKU is a rare inherited metabolic disease caused by a deficiency in the enzyme required to metabolize phenylalanine (Phe), an amino acid found in virtually all protein-containing foods. In individuals with PKU, Phe accumulates to abnormally high levels in the blood which, if left untreated, results in progressive and severe neurological impairment and neuropsychological complications. There remains a high unmet medical need for new and effective therapeutic approaches for PKU. The solute carrier transporter SLC6A19 has emerged as a highly validated, but historically
challenging target to address PKU. Small molecule inhibition of SLC6A19, responsible for kidney reabsorption of Phe back into the bloodstream, offers a promising new approach to reducing plasma Phe levels, the underlying driver of PKU disease. Our clinical candidate for PKU, an inhibitor that acts at a cryptic, allosteric site on SLC6A19, is derived from our RAPID platform and demonstrates the power of our next-generation chemoproteomics technology.
A dysregulated immune system can predispose an individual to infection, increase cancer risk or give rise to inflammation and progressive organ damage when poorly controlled. Despite progress developing novel therapies, the burden of autoimmune and chronic inflammatory conditions remains high. A number of highly validated immune targets that might address this unmet medical need have proven difficult to impact with prior discovery technologies. Our RAPID platform is now bringing these targets within reach.
To create the subsequent wave of Jnana's pipeline in immune-mediated diseases, we are partnering RAPID with proprietary internal capabilities to conduct genetic screens in primary human immune cell pathways and phenotypes to discover new targets for the treatment of autoimmune and inflammatory conditions.
Despite meaningful advances in cancer therapy, there are still many driver mutations and tumor types that are not adequately addressed and large patient populations with significant remaining unmet need. Jnana is applying our RAPID platform to break open previously undruggable, highly validated oncology targets across multiple historically challenging target classes.
Broad Pipeline of First – and Best-in-Class Medicines
TARGET
DESCRIPTION
DISCOVERY
PRECLINICAL
PHASE I
RIGHTS
PKU
SLC6A19
Cryptic site allosteric inhibitor
Conformational change in SLC6A19 upon JNT-517 binding.
JNT-517: First-in-class discovery program against validated SLC6A19 target in PKU.
Our lead clinical candidate is a highly potent and selective allosteric inhibitor of SLC6A19 with the potential to be a first-in-class oral, small molecule therapy used to treat any person with PKU, regardless of age or genetic background.
JNT-517 was derived from an allosteric inhibitor series identified by RAPID. A proprietary cryo-EM structure of SLC6A19 in complex with a Jnana proprietary compound has revealed that Jnana's allosteric inhibitors bind in an unprecedented cryptic allosteric site on the SLC transporter.
Immune-Mediated Diseases
Undisclosed
Protein-protein interaction inhibitor

IRF3
Transcription factor inhibitor
Potential first-in-class discovery program against validated IRF3 target.
We are advancing the first reported ligands targeting IRF3. Interferon regulatory factor 3 (IRF3) is a well-validated downstream target of both the STING and MAVS pathways. IRF3 has been identified as a promising, high-value target with implications across several autoimmune and inflammatory disorders – but like many transcription factors, efforts to identify small molecule ligands for IRF3 have not yet been successful, possibly due to an absence of structured binding pockets.
With our RAPID platform, we have identified RAPs with significant selectivity for IRF3, conducted a high throughput screen and identified drug-like small molecules that displace a RAP and bind IRF3. We have solved the x-ray crystal structure of both a RAP fragment and a HTS hit in complex with the protein; these are the first known ligands targeting IRF3.
Undisclosed
Novel STING pathway target

First-in-class discovery program against novel STING pathway target.
We are pursuing a novel upstream STING pathway target to address immune-mediated diseases. The stimulator of interferon genes (STING) signaling pathway is a key mediator of inflammation processes through detection of foreign and host-derived DNA. Dysregulation of this important immune sensing system has been linked to several immune mediated diseases. However, identifying drugs that effectively impede this pathway remains a challenge. Using proprietary functional genomics capabilities, we have discovered a novel, highly promising upstream target in the STING pathway. Leveraging our RAPID platform, we are advancing this complementary approach to modulating the STING pathway to treat autoimmune and inflammatory disease.
Oncology
Undisclosed
Phosphatase
Undisclosed
Transcription factor
Collaborations

Additional undisclosed partnered programs within Cancer, Immune-Mediated, and Neurological Diseases

Additional undisclosed partnered programs within Cancer, Immune-Mediated, and Neurological Diseases
Additional undisclosed partnered programs within Neurological Diseases